Would you like a greater connection with the creator of your SOUL??
Praise GOD with UKE!
Back in 2015, Katie Higley had an idea when she discovered the pleasant, happy tunes of hymns being played on the ukulele! With sweet, gentle strums she felt closer to God as she played and sang sacred hymns. Since then, she has chorded the entire LDS Hymnal so YOU can play the sacred Hymns on your ukulele! It really is happiness and such a simple way to play, praise and sing to the MOST HIGH!
Chording and analyzing the music took hundreds of hours to accomplish and she found wonderful friends who helped realize her goal of putting the Uke Hymnbook into an easy reading/playing format for the UKE! It is currently available in the iVibeAlive store, and the Uke Hymnbook App is currently in the works of being released soon, so stay tuned for the exciting news!
She would love to INVITE YOU to discover for yourself the HYMNS on the UKULELE and come closer to Heavenly Father and Jesus Christ in the process. It is a wonderful, unifying experience for all who gather near to hear, sing and play along!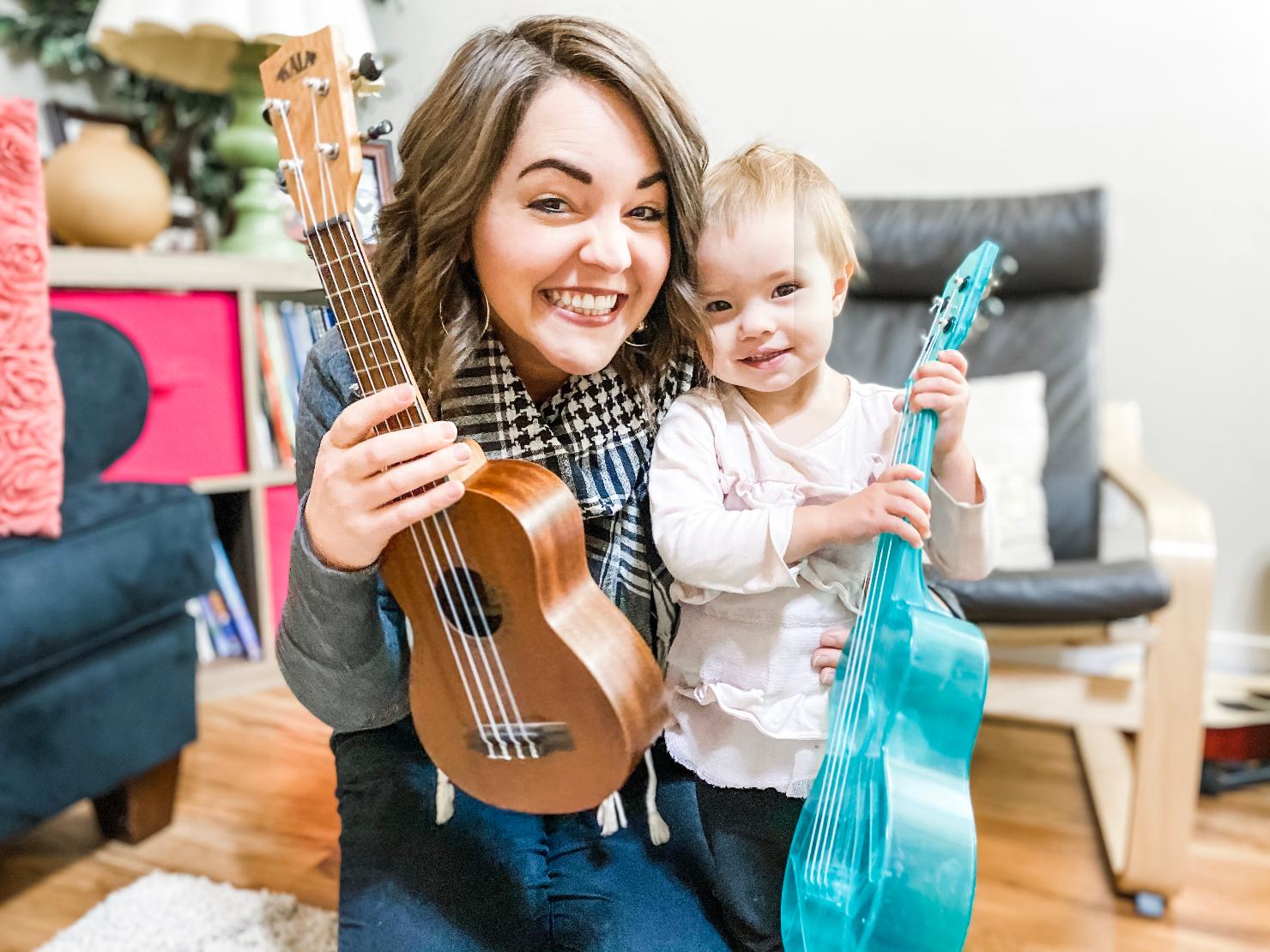 Happiness is singing and playing hymns with the Uke!
Wherever YOU ARE...on the islands of the sea, in the desert places, on a mountain tops...
Playing Hymns have never been easier! Discover the simple joys of connection, wonder and praising God through song !
© Copyright iVibeAlive